LDPE Protective Film Adhesive Plastic Film
Raw Material
PE
Color
Blue Transparent color or as the customers' requirement
Thickness
0.02-0.15mm(20-150mic)
Length
50-4000m(230-13200 feet)
Width
40-1600mm(1.5-63 inches)
Viscosity
3g-400g/25mm
High-temp Resistance
No residue in 80(180ºF), for 8 hours
Low-temp Resistance
No residue in -60(-76ºF), for 8 hours
Packing
Roll in carton or can be customized
MOQ
10000 square/meter
Delivery Time
7-30 Days after payment or negotiation
Payment Term
T/T (30% of total amount deposit and 70% balance after faxing the B/L copy in 3days)

Special

Requirements

As the customers' requirements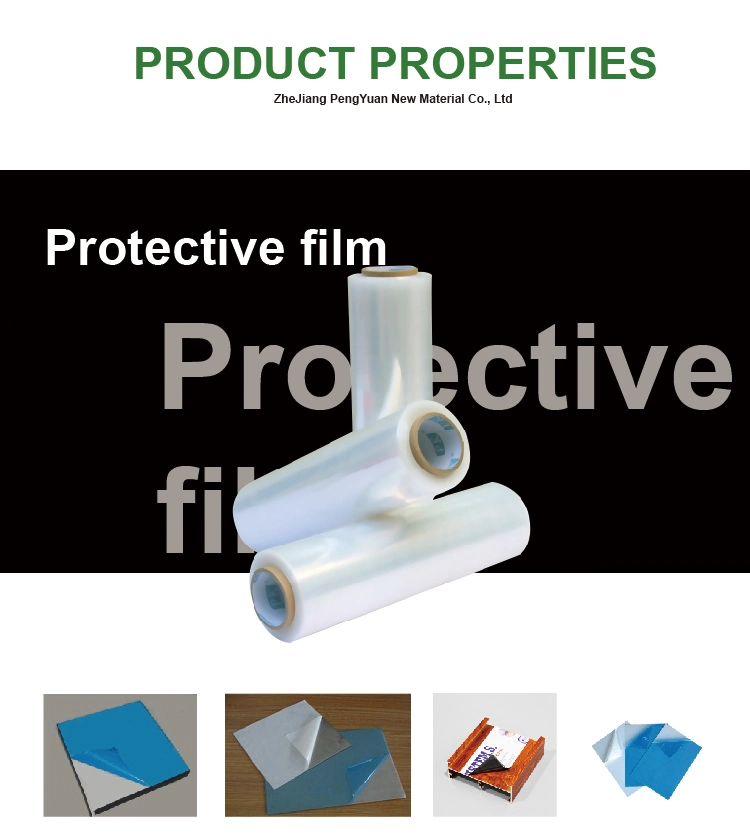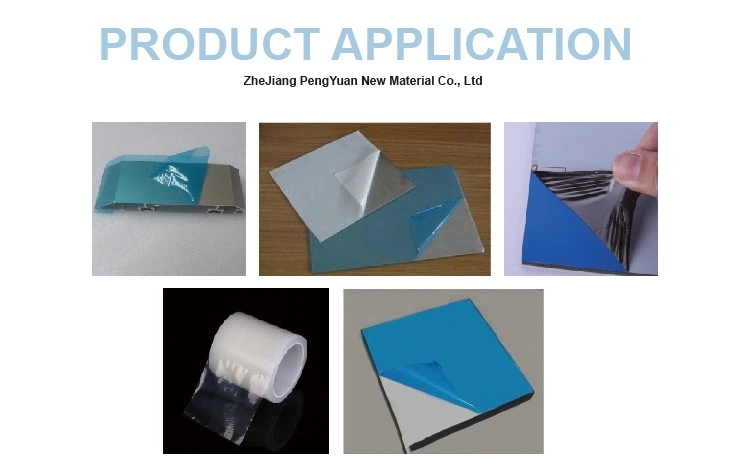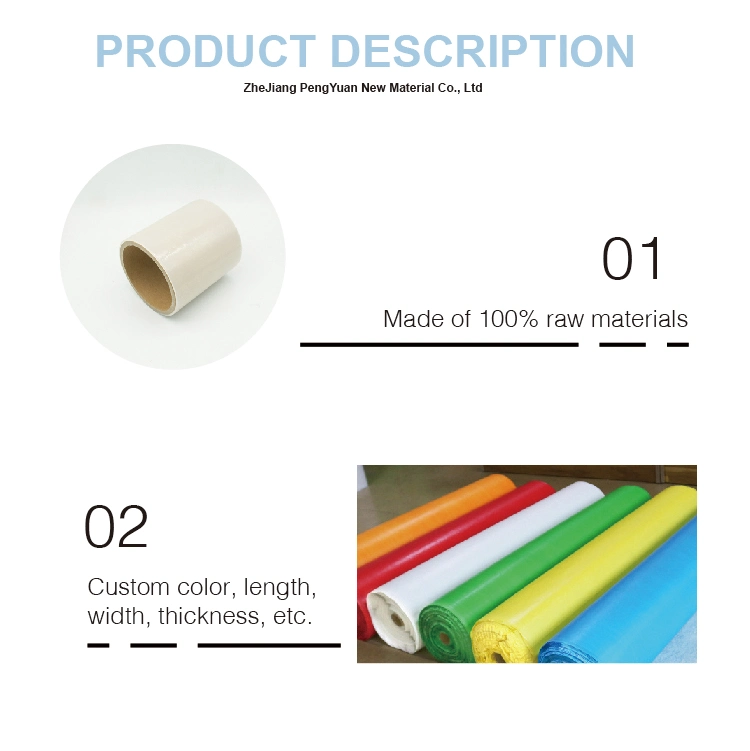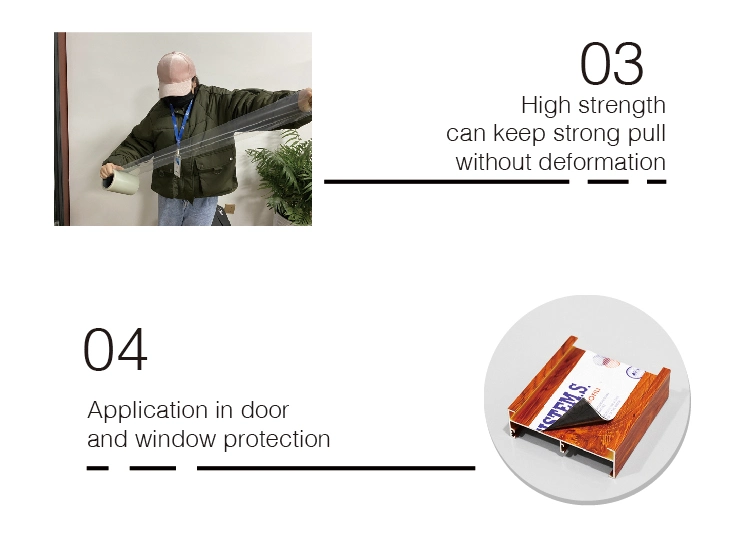 ation:
It's so easy to peel off.
Virgin LDPE material and also soft.
After removed the product,there is no residue.
Good and steady adhesion.
Good antistatic ability.
These product are produced in clean-dust room.
High temperature resistance.
It's so easy to stick on any products.
Feature:
Suitable stickiness: easy to paste and tear.
Stripping force stability: with little change, that is, the less increase in peel strength, the better.
Weathering: can be typically used for a period of 6 to 12 months under the condition of sun exposure.
Storage period: can be stored in warehouse more than 1 year without any change in quality.
Non-polluting, non-corrosive: adhesive is inert and will not chemically react with the surface of the sticky material.
Excellent mechanical properties: meet the user's requirements of tensile strength, elastic modulus, elongation and so on.
Application:
Hardware industry: computer chassis, galvanized sheet stamping, aluminum, stainless steel, titanium plate, steel plate, glass, solar panels.
Photoelectric industry: LCD liquid crystal display, backlight, cold light films, membrane switch, mobile phone screen and so on.
Plastic industry: ABS, PP injection products, PVC sheet, acrylic board, instrumentation, plastic lenses, paint surface protection and so on.
Printing industry: PVC, PC board, aluminum, film, printing nameplate surface protection and so on.
Wire and cable industry: protect shaft-mounted copper wire, semi-finished products, finished products and curled products from dust pollution, oxidation and dirty.
The electronics industry: protect the finished and semi-finished products from scratch and bruise in the assembly line.
Mobile phone and digital industry: for example,can be used to protect moblie phone body and screen.
Note: Custom sizes are available upon request and supply free sample for test.