Introduction:
PDLC Smart Film is a magic film which can be visible or invisible by your power controller. It provides creative design applications for architects and other innovative and practical users.

We have two types of pdlc film:
NO.1 : PDLC Smart Film Inter Layer Lamination.
NO.2 : PDLC Self-adhesive Smart Film.

Our PDLC smart film inter layer lamination is specially for glass fabricators who have autoclave or oven equipments for laminated glass production, and have the no-dust clean workshop and professional experience for glass lamination.

It could also be used for Double Glazed Unit/Insulating Glass after smart glass lamination. Our pdlc smart film inter layer, could be laminated together with super clear EVA, PVB ,TPU,SGP.

Our PDLC Self adhesive Smart Film could be applied on any interior and exterior glass surface. Due to its bendable, it could be applied not only on flat glass surface, but also curved glass surface.
Large sizes and special shaped smart film also available due to our advanced technology and equipments.


Advantage :

1. High Transparency, less haze when power on,good privacy when power off.
2. No Color difference for different dimension, stable good quality.
3. Big dimension. Standard width: 1000mm,1100mm, 1200mm, 1500mm, 1800mm, 1900mm ,length no limit.
4. Cut to size and Copper Busbar Installation service available.
5. Various Solutions and Options.
6. Easy Transportation and Fast Delivery Time. It`s easy for transportation by air shippment or by DHL/Fedex/TNT express. 7. Professional Safety Packing.
8. Good technical support and professional aftersale serive.


Application:

1. Meeting Room Glass Partition:

Power Off:



Power On: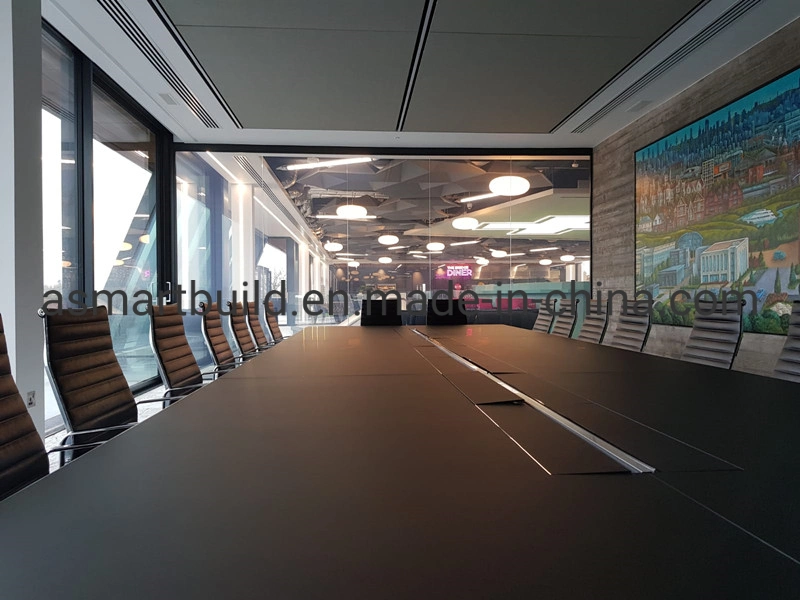 2. Glass Door and Glass Window:

Power Off: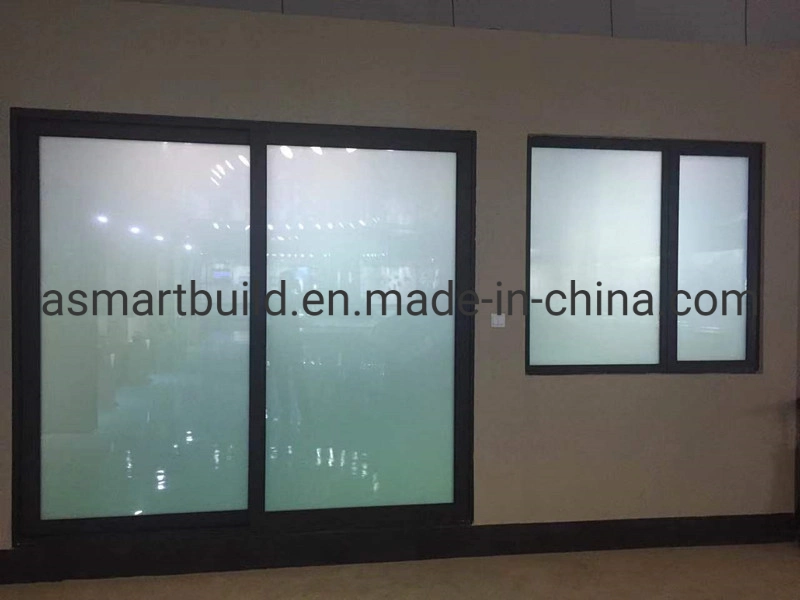 Power On: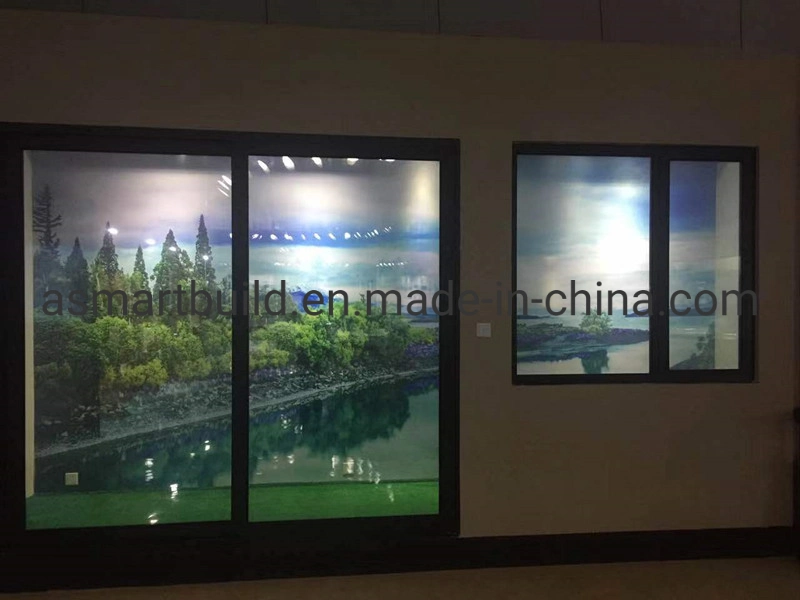 3. Hotel Shower Room/Bathroom:
Power Off: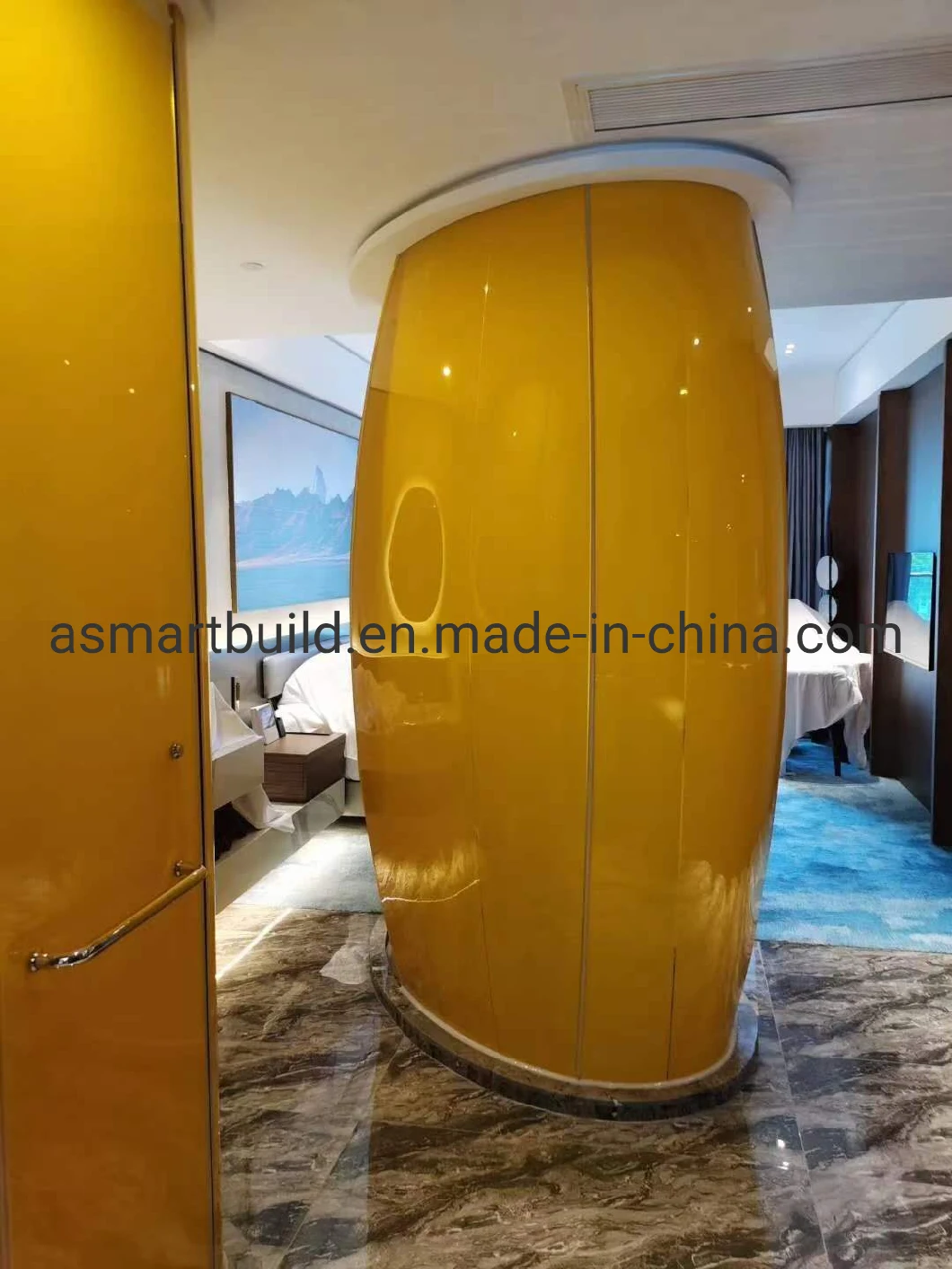 Power On: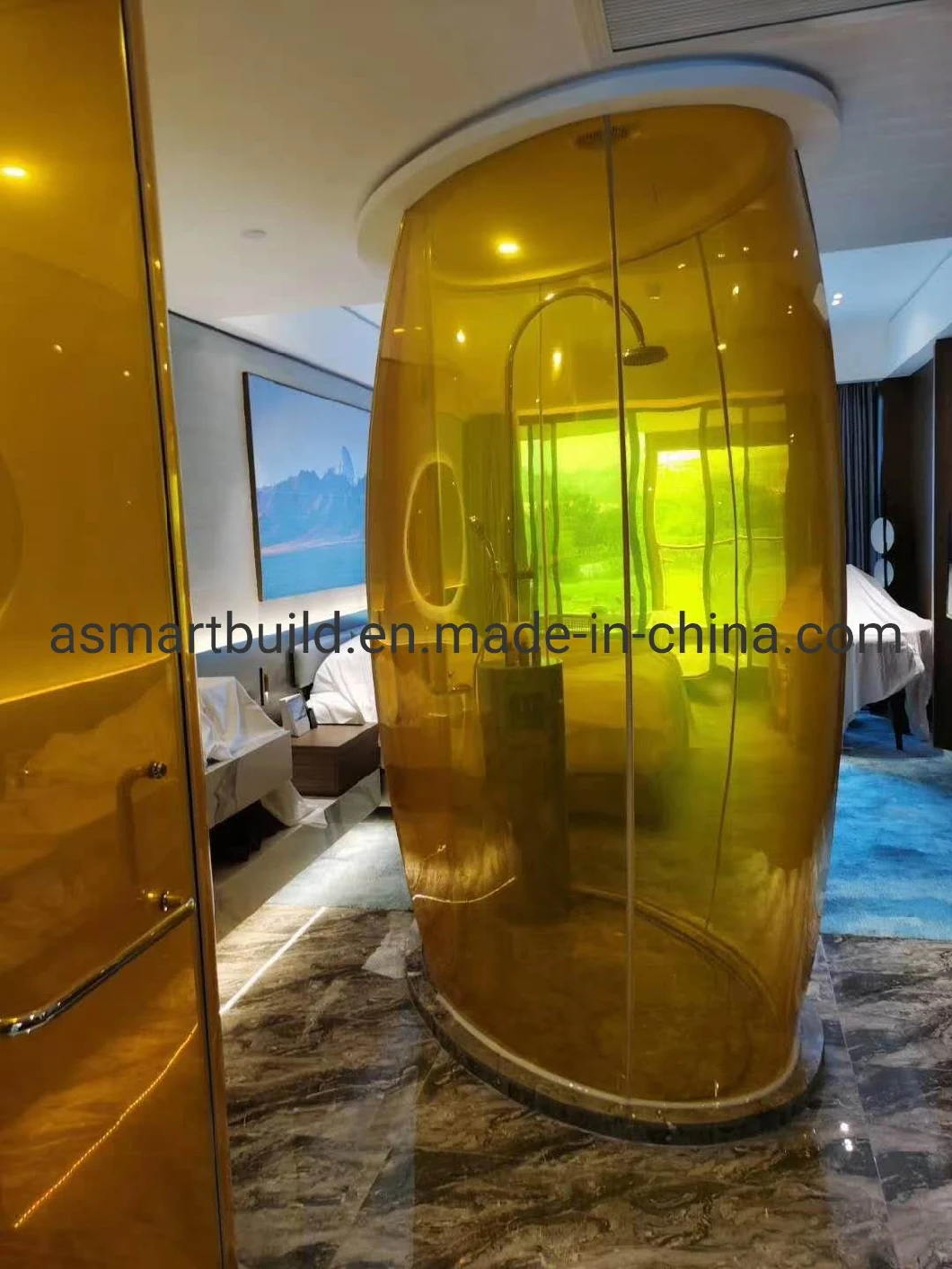 4. Glass Facades: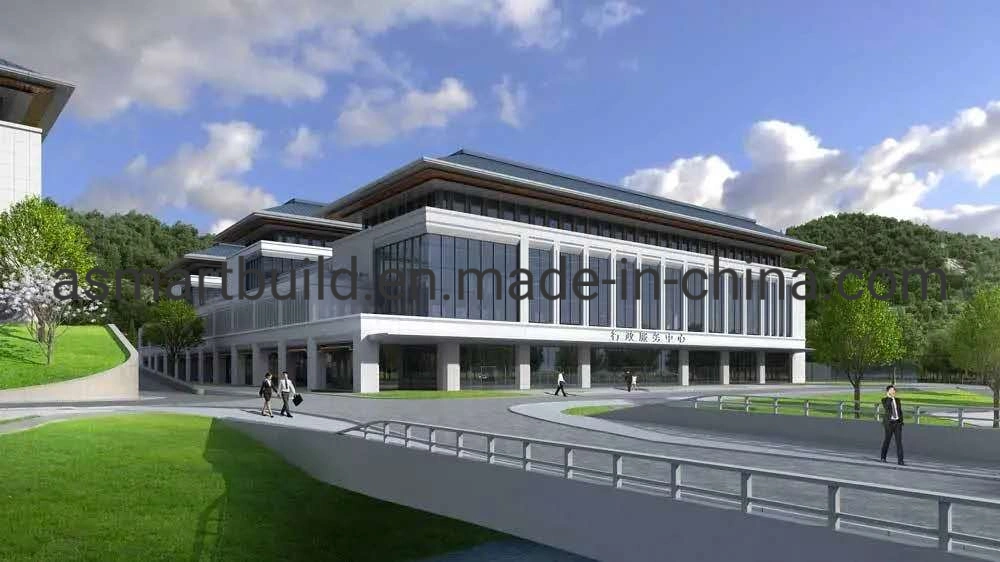 Packing & Express Delivery :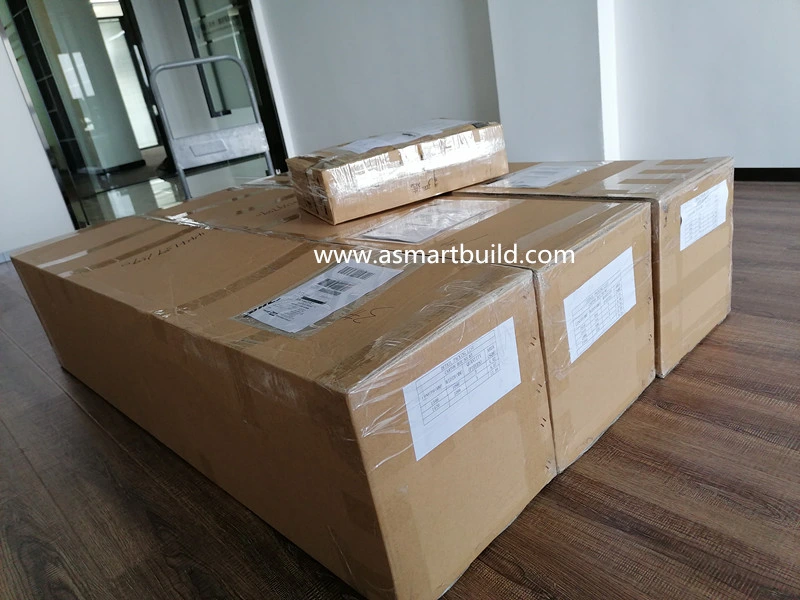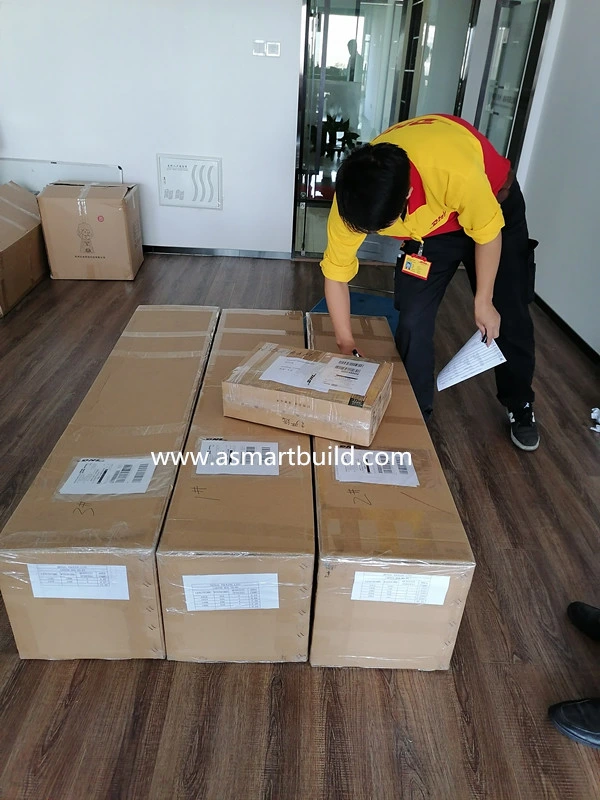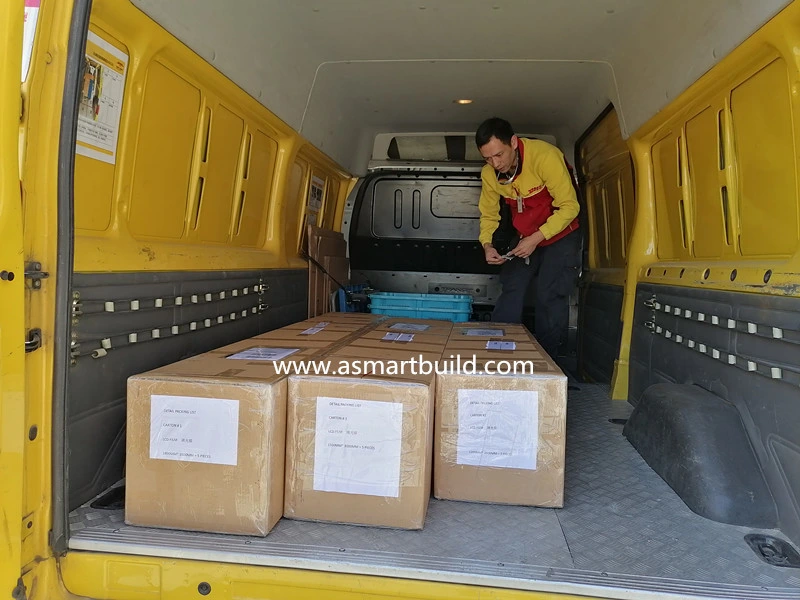 Since year 2009, we have provided best quality smart film lamination to our customers of glass factories in many countries for years , and the feedback is all positive .

We provide technical support, power transformers and remote controllers, copper foil, smart film cutting machine and installation tools , as well as special and innovative lamination inter layer which could use together with our smart film to make smart glass. For self adhesive smart film we supply installation guidance and related materials and tools as well.
Please contact with us and you will get our professional reply within 24 hours.